New Reviews and Other Changes
Apparently there haven't been any major updates here since 2009 (not counting the test post last week). Which is actually exactly what my dentist told me today, too — I was way behind on getting my yearly checkups. But all is fine with my teeth, and all is fine with this site, too. In particular, I can offer two new full reviews!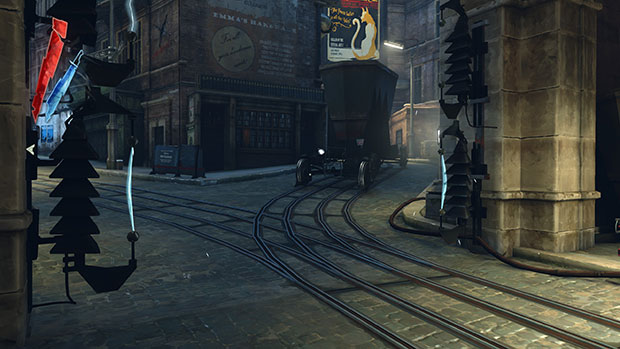 Dishonored is a stealth assassin game set in a city with a completely nonsensical tram system. That review has been up for a few days now, but I forgot writing an entry here about it.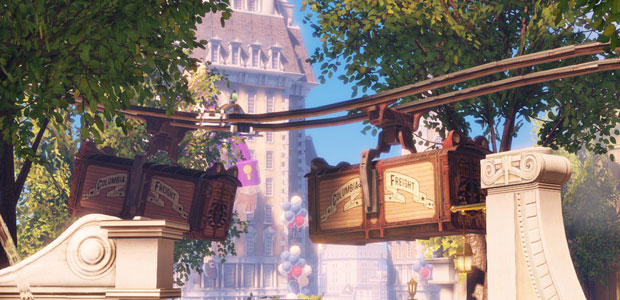 Meanwhile, Bioshock Infinite is a shooter telling a tale of capitalism, oppression, the american dream, alternate universes and suspended dual-track railways. That is probably my longest review yet.
In other news, I've disabled the comments. Basically, all of them were spam, and I had no interest in dealing with that. Also gone are the ads, which never produced any revenue at all, and on the backend, I no longer use Google Analytics to track you, since I don't like the privacy implications.
If you do like being tracked, there are dedicated sharing buttons now, using the Heise two-click approach, which means that Facebook, Twitter and Google+ will only track your visit here if you allow them to.
I have no idea when the next update will be; currently, there are no games that really need discussing, but a few where I started reviews and didn't finish them yet. As always, I'm interested in suggestions (ideally with screenshots) or even guest writers!
Posted April 2nd, 2013, 16:57